About Us
| | |
| --- | --- |
| Brand | Seven Wall Arts ( Brief as 7WallArts) |
| Number of Employees | 50 |
| Annual sales | US$2 Million - US$2.5 Million |
| Established in | 2014 |
Greetings!
About Seven Wall Arts
Who We Are & What We Do
Seven Wall Arts Corporation is a leading manufacturer of Canvas Art, with its headquarter based in Xiamen, China and American branch in Los Angels, CA. Founded in 2010 by President Patricia Huang and James Chen, our business has over 8 years of experience in design and manufacturing hand-painted canvas, Giclee Print, Framed Art and home décor for global furniture brand and higher end chain stores.

Our Team
The Seven Wall Arts team takes pride in our trendy design, sustainable hand-painted quality, excellent customer service and fast shipping.Led by founder Patricia Huang & Italian designer Andreas Tessitore, Seven Wall Arts talented design team collaborates together to provide a well-rounded collection that will keep your walls fresh and inspiring.Our artist studio includes 30+ in-house highly sophisticated level Artists; the complete supply chain enables us to provide sustainable stable quality and fast shipment for our order.Our experienced staff work skillfully to ensure our products and services will make a difference when partnering with us.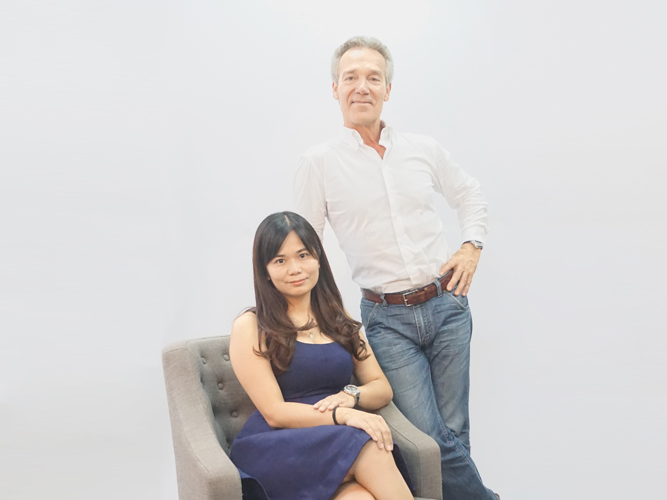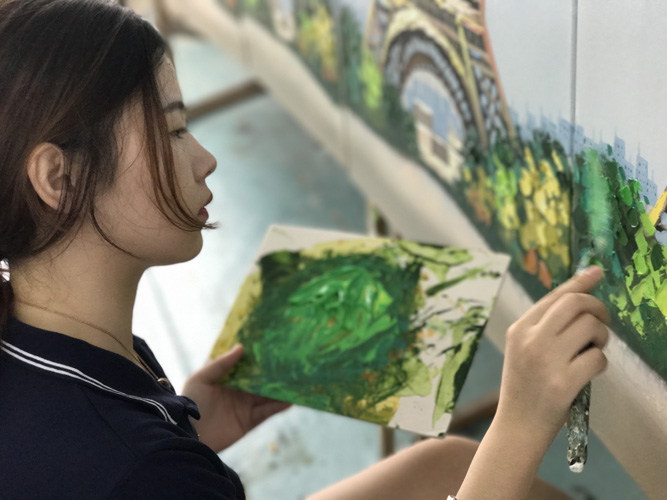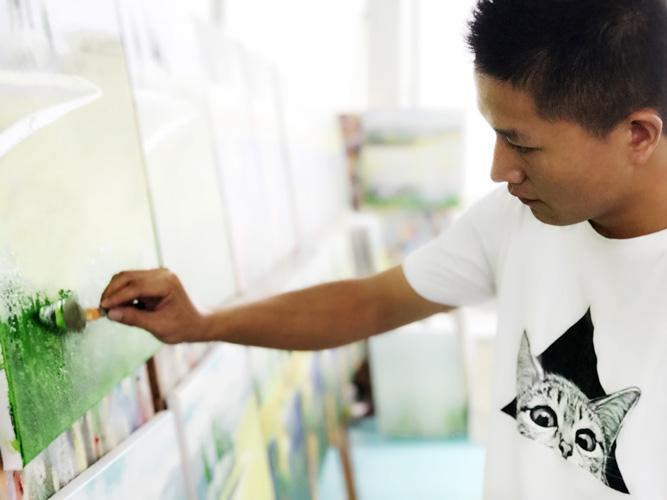 Our Wholesale Customer Range - Global Chain Store & Brand Retailer - Overseas Importer, distributor or retailer - Furniture Store & Home Décor, Lifestyle Brand, - Real Estate Company & Boutique Hotel - Interior Designer - Online & Offline Art Gallery - E-commerce Market Place Seller.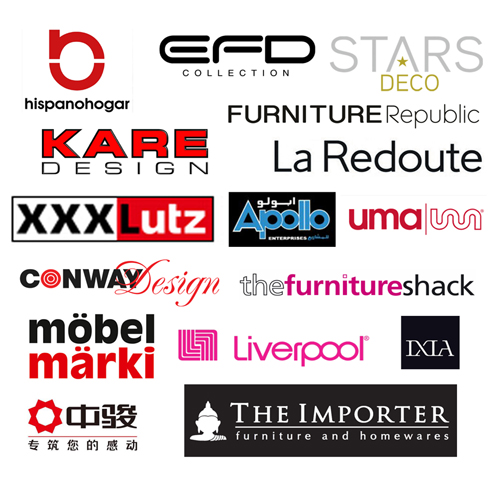 Our wholesale pricing continues to be the best value for the quality in today's marketplace. We have the flexibility to offer our commercial clients a custom design program to fit their needs. Whatever the requirements are we can provide a quality product, on time delivery, and extremely competitive pricing.Our new catalog collection offers a comprehensive line of imagery ranging from contemporary to traditional with seven categories to choose from. We also expanded our line to include Photo Frame, Wall Clock, home décor etc. We are not only committed to developing and providing on-trend designs, but are also dedicated to providing superior customer service. Our dedication to serving our customers with the greatest integrity ensures your satisfaction is 100% guaranteed. New Art options continue to be released throughout the year, which provides you frequently with fresh new products to choose from. Sign up for our Newsletter; we will introduce our new art collection via News Letter every week.
Best E-commerce Vendor
Seven Wall Arts is also a pioneer ride a rising tide of E-commerce. As the largest vendor in wall art for www.lightinthebox.com (NYSE: LITB) from 2012- 2016, we build the complete supply chain under one roof by offering drop shipping service. Our team take order, produce and ship paintings on daily basis. Today, Seven Wall Arts is also the largest Wall Art Vendor in Premium Selective E-commerce, top marketplaces including: kaola.com (Largest cross-border Market Place (NASDAQ:NTES) , Biyao.com (Pioneer of C2M E-commerce) , Wozaijia.com (Social e-commerce store for Home Furniture), Seven Wall Arts is the only & exclusive vendor in Wall Art Category. By collaborating with the e-commerce marketplaces, our team can offer customer from design, professional product photograph, packing and delivery solutions.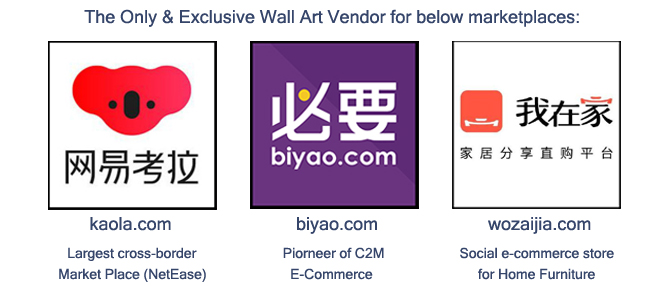 How to Work With Seven Wall Arts
Our services include OEM (Original Entrusted Manufacturer), ODM (Original Design Manufacturer), OBM (Original Brand Manufacturer), as well as project for hospitality clients. However, last but not the least, we are here not just to sell you something; we care more about building long-term partnership. To learn your business mode, your market, your team and your Core strength, and your demand is our top priority when meeting with a new customer. We deal with many customers in different shape, either big box retailer or small art gallery. But only know you better that our team will be know-how to utilize our inner resources to support you, and grow bigger with you. To create true value, and help our customer to achieve sustainable success, that's the precious core power that made us standing out from competition till today. Tell us a little bit with your business by email, and also you are also welcome to visit our factory and showroom any time.