Highly Texutre Floral Collection
18-10-2018
Hello, hope everything goes well! This week SEVEN WALL ARTS® wants to share with you a new collection - Highly Texutre Floral Collection.
Another way to create flowers is with a palette knife. The thick brush stroke would Incredibly add depth to the beautiful flowers in Impressionist style. More important, it's easy for people to tell, these are handpainted by real artist other than just print by machine.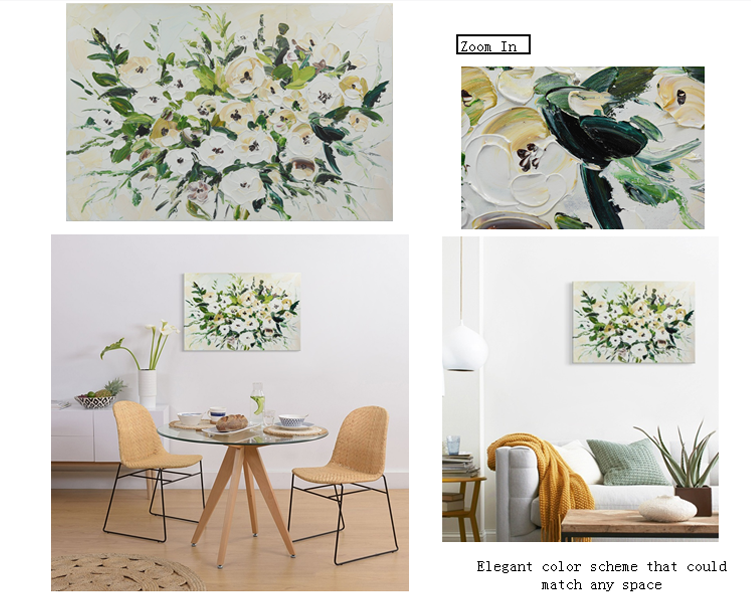 Cream,Yellow, has been one of the most popular neutral paint wall colors, so most of this collection is tend to showing a warm color to match the wall.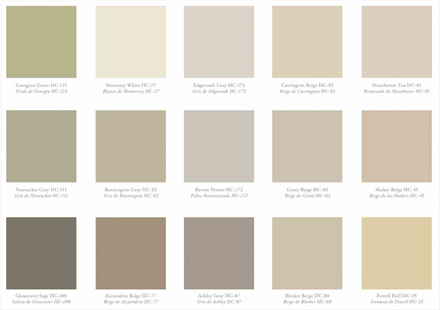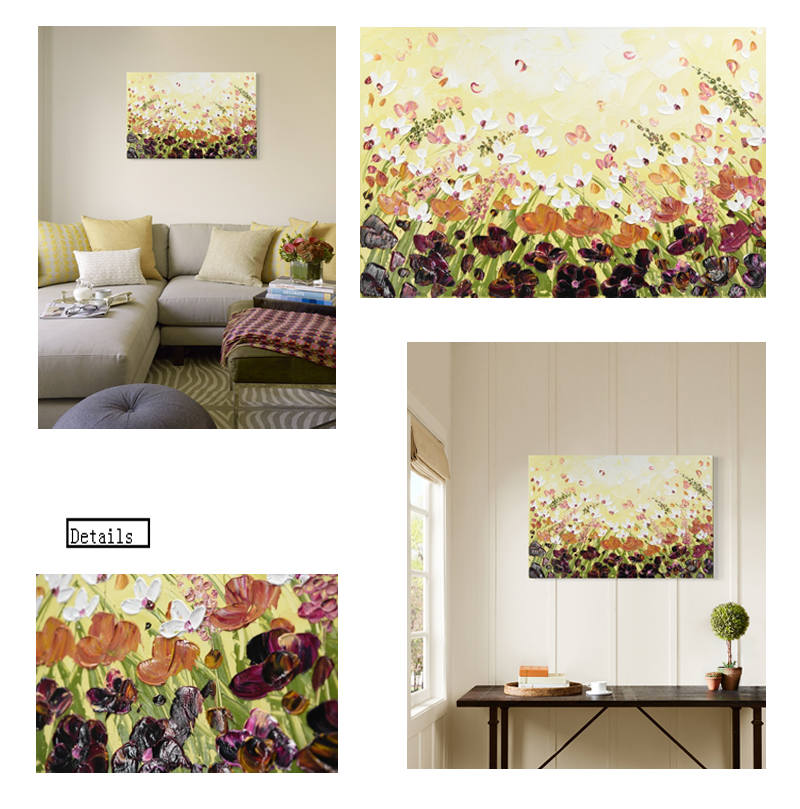 Flowers have always inspired many artists for many years. The striking and vibrant colours of the flowers when replicated on the canvas are more beautiful to the human eyes. Since the life of a flower is very short, they can live forever in flower paintings.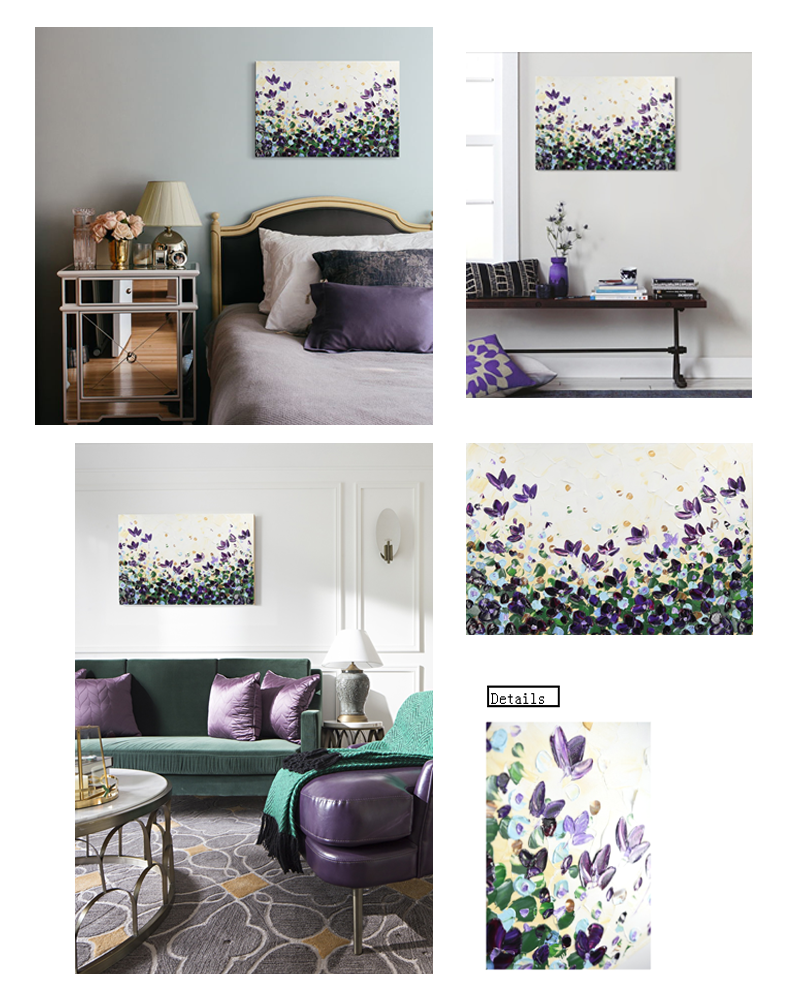 Mordern Floral- For livingroom & bedroom.
An azure sky background against the white blossom trees recalls the vivid color palettes.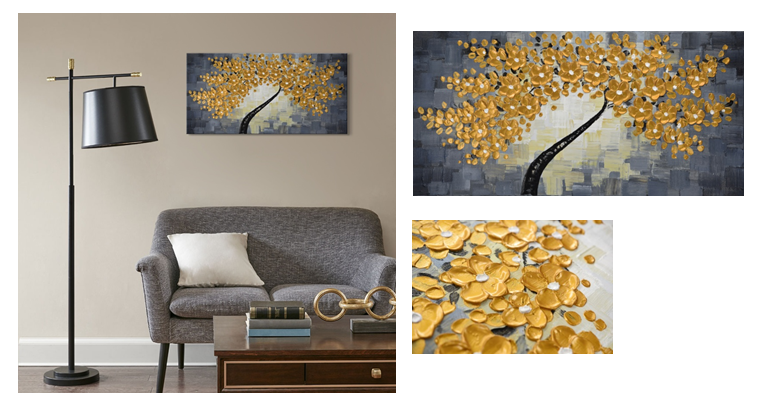 The color contrast between gold and dark grey gets a touch of city chic in this modern painting on canvas.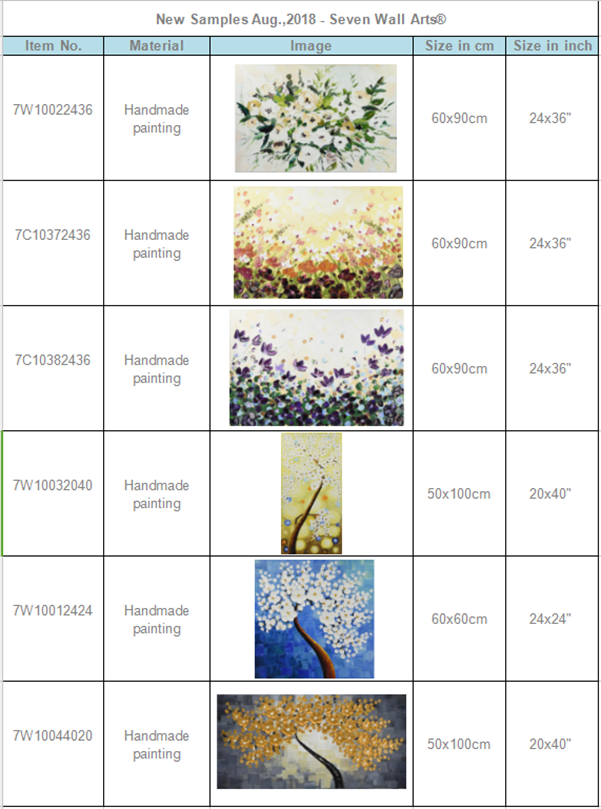 If you are interested in any of above artworks, just reply drectly with Item No.,Qty for a photo quotation.
Best Regards,
Patricia Huang
On Behalf of Seven Wall Arts Team.